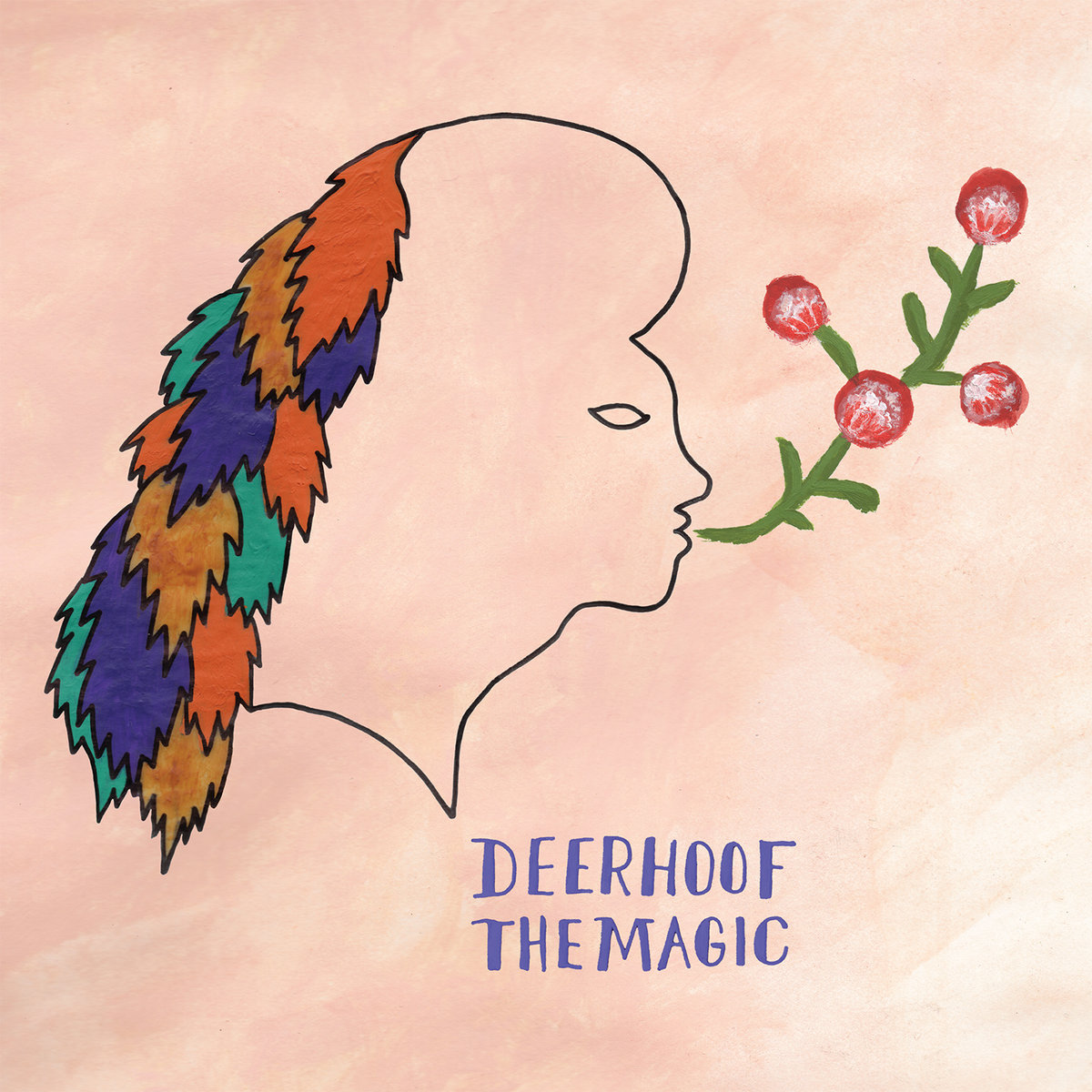 San Francisco-based experimental rock and noise pop four-piece Deerhoof have been loved by critics for much of their twenty-plus year career. Consistently positive reviews haven't always translated into booming sales, but a dedicated fan-base and a reputation as one of the best live bands around have more than made up for this. Known for their technically brilliant brand of organised chaos, their creative peak came with a run of five superb albums from 2003's Apple O' to 2008's Offend Maggie, with each new release taking the band in exciting new directions.
Maintaining such high standards wasn't going to be easy, with a dip in form coming after a three year album release break post-2008. They've since continued to experiment with new ideas and have produced some great moments (especially on 2011's Deerhoof vs. Evil), but overall something appeared to be missing. Whatever it was has been re-discovered once again on The Magic, arriving after last years excellent live release Fever 121614, and drummer Greg Saunier's superb collaboration with classical ensemble s t a r g a z e on Deerhoof Chamber Variations.
Described as a "15-song wallop" The Magic is a ramshackle ride of an album, created from scratch over the course of seven days after the band ditched their studio in exchange for some abandoned office space in the New Mexico desert. Done in an effort to re-capture some of "the magic" heard on earlier albums like The Runners Four, it's worked an absolute treat with band sounding better than they have done for almost a decade. Blending together a soup of styles from punk to funk to pop into their unmistakable sound, The Magic jumps from lo-fi rockers to more polished numbers and plenty in-between during 40-fantastic-minutes.
The lo-fi pop of "Acceptance Speech" and the crunchier "Plastic Thrills" are two of the albums catchiest and most colourful moments, with both having great live potential. The same could also be said for the likes of "Debut" and "Kafe Mania" too, being an album that's heavy on hooks. "That Ain't No Life for Me" and "Dispossessor" showcase their garage and punk rock influences, with Satomi Matsuzaki allowing guitarists John Dieterich and Ed Rodriguez take the lead on vocals.
"Criminals of the Dream" is the albums longest track at 5-minutes, with its wonky synth intro transforming into a quite beautiful piece of guitar-led pop. If you follow Deerhoof on Twitter you'll be aware of their support for U.S. Presidential Candidate Bernie Sanders, with the psychedelic space-funk number "Model Behaviour" a tribute to him. There's also the glitchy beat and ghostly synth on "I Don't Want to Set the World on Fire" which showcases their more experimental side and wouldn't be out of place on a Shabazz Palaces album.
If you haven't come across Deerhoof before, The Magic could easily be mistaken for a debut album. Instead, it's the 13th album by experimental rock and noise pop veterans who've re-discovered their mojo.
Released: 24th June 2016
Label: Polyvinyl
Genres: Experimental Rock; Noise Pop
Rating: Light 8